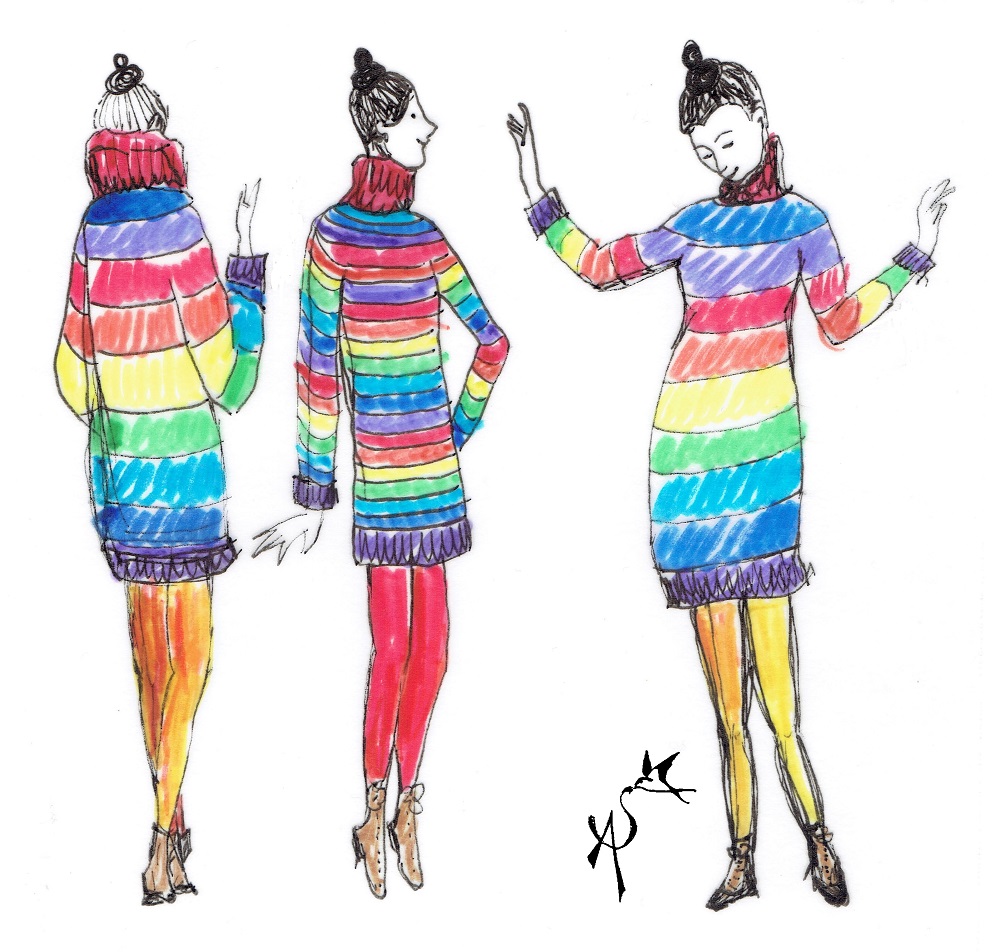 Because of my cosmic attunement with the planets and colors of the week, I was toying with the idea of a rainbow sweater for a while. But I didn't find the sweater that met my needs. There were a lot of synthetic sweaters in rainbowcolors to find on the internet, but I so much prefer natural textiles. Unfortunately I'm allergic to wool. I started thinking of knitting a cotton sweater. Since my report card from primary school said 'Annette does not knit through' (which is correct :)), I decided to ask around if someone would like to knit the sweater on commission. 'Priceless' I was told. But the idea didn't let go of me. And then I came across the site of Mientjes Breidomein!
In October 2021 I emailed Willemien with my question. After agreeing on the price, which did not exceed the price that I had in mind, we had regular email exchange about the design. 'Everything is possible' said Willemien, on each question about different sizes, patterns and variations. She turned out to be an expert in speaking the language of knitting patterns. She also drew my attention to the ecological yarns. I have to admit that I thought they only come soft in colours, not really rainbow-alike…. So I did some extensive research on color, which is the language I'm an expert in, with the outcome below: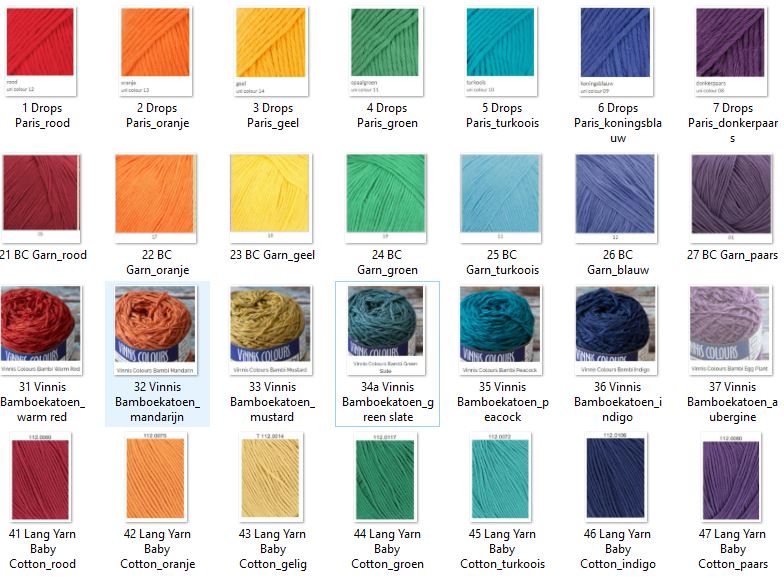 Drops Paris turned out to offer the most sparkling rainbowcolors. Then I even got the knitting needles from the attic to knit a few test pieces. Willemien meanwhile answered all my questions: What do you mean by 'raglan'? Is this a pattern you can start from? Can you adapt it to a dress? Is it possible to make the textile more 'winterlike'? What size knitting needles? How will washing go? Do the colors stay beautiful? How do the rainbow colors continue beautifully?
At the end of december 2021 I made a sketch of the sweater as I envisioned it. Willemien started knitting in January 2022. On January 19 she was already well on her way! ???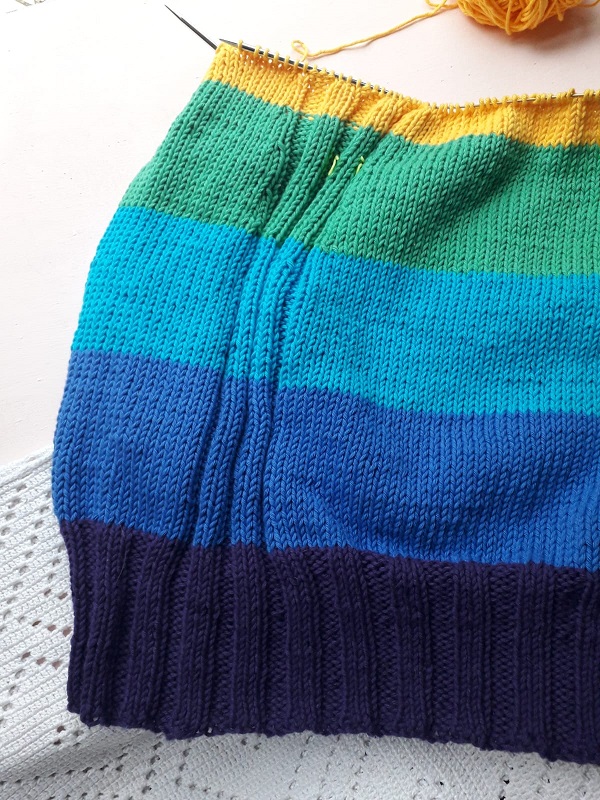 And then at the beginning of February I got the message that the Rainbowdress would be ready the following week! I didn't have expected that yet! I thought I would have been updated a few times more. Afterwards Willemien explained that we discussed the design so well, that it was totally clear to her. When she starts knitting she experiences a workflow that is better not to be disturbed until the design is finished. And the dress exceeded my expectations. Beautifully knitted, with exactly the turtleneck as I requested it, the right arm length and nicely finished. From idea, to visualization, to form!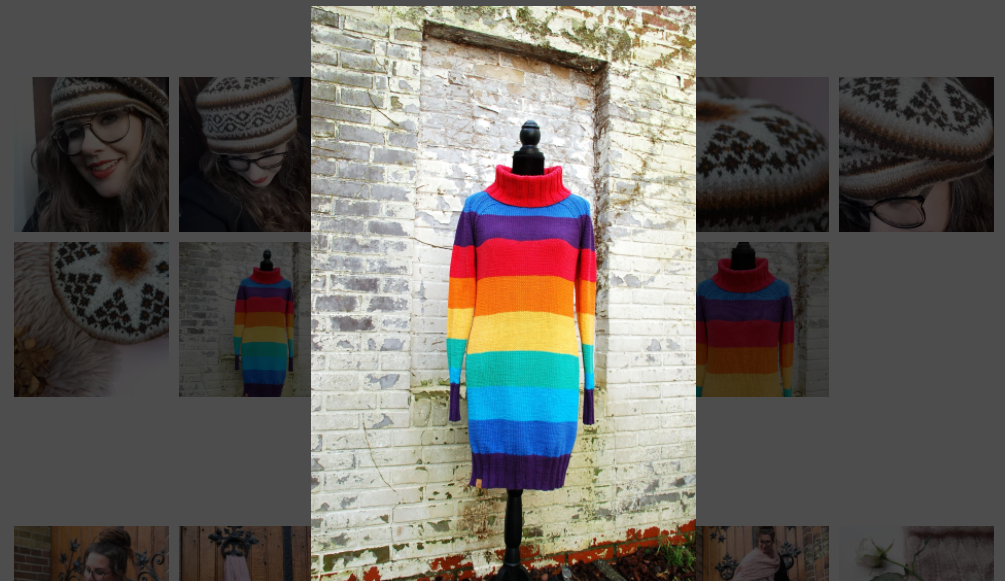 I am very grateful for this wonderful collaboration and I heartily recommend Mientjes Breidomein if you wish a knitting project on commission. Willemien is not only an expert in knitting patterns, but also a very good listener, she has a warm and amiable personality and you can sense that she has a passion for her profession.